5 Questions to Ask Your Urgent Care Doctor
No need to look further for Urgent Cares near Denton, TX! Visit Minor Emergency of Denton. We provide Urgent Care services such as allergy testing, flu shots, school and sports physicals, confidential STD testing, on-site x-ray services, cuts and scrapes, and more. For more information, please

call us

or simply walk-in!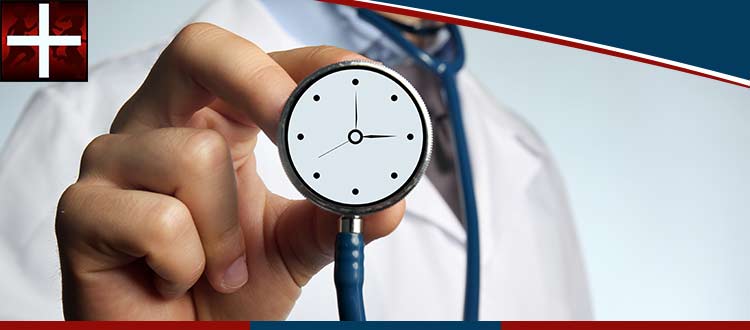 Do I need an urgent care appointment?
Urgent care doctors are available for patient visits without an appointment. Urgent care is a convenient alternative for medical care for a non-life-threatening injury or illness that requires medical attention. An urgent care center operates on a walk-in basis allowing patients to be seen immediately as opposed to having to wait days to get into your primary care physician. It is also a more cost-effective option than an expensive emergency room visit, with shorter wait times.
Should I go to urgent care or a primary doctor?
Choosing to go to an urgent care doctor or your primary doctor can be dependent on the type of illness or injury you have, as well as the wait time to get in to see your primary doctor. As most primary doctors require an appointment for a visit, it can take up to several days to get in to see your doctor, depending on their schedule and how busy they are. Urgent care doctors operate on a walk-in basis, with no appointment necessary, so patients are seen in the order they arrive at the clinic. While this means you will need to wait to be seen in the clinic, you will be seen by a doctor fairly quickly upon arrival. Urgent care is exactly that, care for urgent medical issues either outside of your primary doctor's office hours or if you are not able to get in to see your doctor for a few days. For life-threatening illnesses and injuries, you will need to either call 9-1-1 or get yourself to the nearest hospital emergency room immediately. Urgent care centers can treat non-life-threatening illnesses and injuries.
What conditions does urgent care treat?
Urgent care centers can treat any and all non-life-threatening illnesses and injuries that your primary doctor would be able to treat such as strep throat, cuts and scrapes, allergies, burns, work related injuries, sports injuries and many other issues. Urgent care centers can offer additional services including x-rays to diagnose injuries such as broken bones on site. They also typically offer lab services so they can properly diagnose your condition quickly and accurately without having to send you to a separate clinic. M.E.D. is able to perform on-site physicals, including obtaining and processing lab tests, allowing patients to receive their physical test and results quickly and conveniently. This is helpful for time sensitive physical tests when needed for work, sports or any other purpose requiring physical testing on a short timeline. For a full list of services that can be treated in urgent care, check the website for the facility or give them a call and describe what is going on. They can let you know if you can be treated at their clinic or if you need to go to the emergency room of your nearest hospital.
What type of provider will see me?
At an urgent care center you will be seen by a highly qualified general practice physician. Depending on the nature of your visit, you may be sent for further tests to either the on-site lab or x-ray department, where you will be taken care of by the qualified practitioners in their respective areas. M.E.D. also has certified and qualified pediatric doctors on hand to diagnose and provide treatment to the youngest members of your family.
Do I need to follow up with the urgent care doctor or my primary care physician?
The doctor who sees and treats you at the urgent care center will let you know if you need to book a follow up with them, or if they will forward your file and any relevant test results to your primary care physician for follow up. This can depend on the nature of your visit as well as the type of follow up needed, and when you need to follow up. Urgent care centers have a rotation of doctors on staff to see patients as they are open 7 days a week, with longer hours than a primary care doctor's office. For this reason, you might not be guaranteed to see the same doctor if you do follow up at the urgent care center.
We serve patients from Denton TX, Corinth TX, Highland Village TX, Little Elm TX, Flower Mound TX, Lewisville TX, and Southlake TX. Looking forward to serve you!
Additional Services you May Need