EKG Testing Clinic in Denton TX
An EKG is a rapid and painless test that a medical professional can do to monitor your heart rhythm and assess your heart. It is used for determining whether or not a person is at substantial risk of having a potentially life-threatening cardiac arrhythmia. At Minor Emergency of Denton, Dr. Andrew J. Blankenau, MD provides simple, low-cost EKG testing to check your heart and screen for any cardiac abnormalities. For more information, please contact us or simply walk in! We are conveniently located at 4400 Teasley Ln #200 Denton, TX 76210.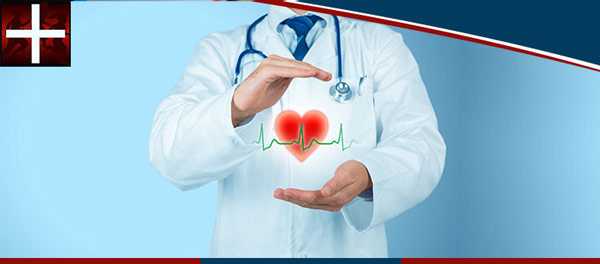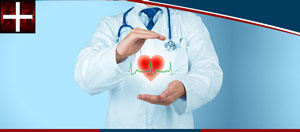 Table of Contents:
What is an EKG?
What should I expect during an EKG test?
Who should receive an EKG test?
When it comes to your heart, you want to make sure you can easily access the important diagnostic services you need to monitor your cardiovascular health. An electrocardiogram (more often referred to as an ECG or EKG) is an important screening tool for patients with established heart conditions and a necessary diagnostic process for doctors whose patients may be experiencing a cardiac event. At Minor Emergency of Denton, we are proud to offer walk-in EKG services for patients in our community, so they can access this necessary medical device when they need to without having to make an appointment.
What is an EKG?

An EKG test will measure the electrical activity that is created within your body as a result of your heart beating. Every time your heart beats, a small electrical wave travels through it. This electrical impulse is what creates the squeeze of your heart muscles required to pump blood throughout your body. An EKG readout will show your doctor the timing of these beats. The peaks and dips of an EKG readout will show the speed and consistency of the electrical impulse as it travels from the upper chambers of your heart and into the bottom chambers. Your digital EKG readout will provide important insight into your cardiovascular health that can help your doctor determine whether any preventative treatments should be implemented as part of your daily healthcare plan.
What should I expect during an EKG test?

An EKG test is a brief and simple process. For most people, the test will only take approximately 10 minutes to perform. You may be required to remove your shirt or blouse so that your doctor can place the required electrodes. Electrodes will be adhered to your chest, legs, and arms. When preparing for your EKG test, you should wear clothing that is easily removable and you should not use any oil-based lotions or skin products if you plan to have an EKG test performed because it can interfere with the way the electrodes will adhere to your skin. After your doctor receives the readout information they need, they will remove the electrodes. For some patients, this may be a little bit uncomfortable, but it is generally not painful unless the electrodes pull on body hair when being removed. With our digital EKG equipment, your doctor will be able to discuss your results with you immediately following your test.
Who should receive an EKG test?

For most people, an EKG test may not be a necessary screening. However, there are several cardiovascular risk factors that may indicate you should receive regular EKG tests to monitor your heart health. Patients who have previously been diagnosed with hypertension, myocardial infarction, or heart palpitations should undergo regular EKG testing as suggested by their doctor. You may also wish to undergo an EKG test if you experience new symptoms of heart disease like shortness of breath, chest pain, or heavy-feeling heartbeats. If your family has a history of cardiovascular disease, EKG screenings can ensure your continued heart health as you age. The doctors at Minor Emergency of Denton can help you understand your EKG results and suggest a follow-up if your readouts are abnormal.

At Minor Emergency of Denton, we are proud to offer EKG tests for patients at our walk-in clinic. If you require an EKG screening, you can access this important service at our walk-in clinic 7 days a week without an appointment.