Sports Injury Specialist Questions and Answers
Need assessment and treatment for a minor sports related injury in Denton, TX? Minor Emergency of Denton has experienced doctors who can provide services to children and adults 7 days a week. For more information, please

call us

or simply walk-in!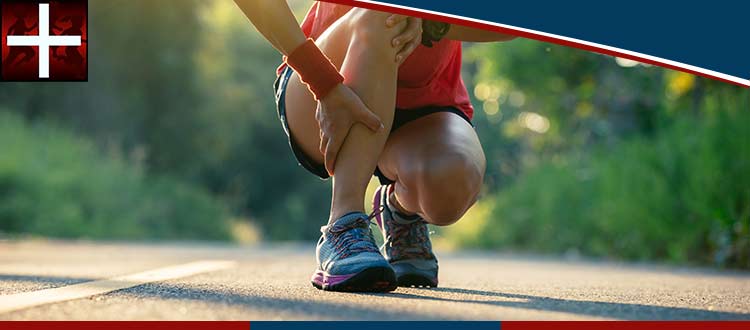 What are some common sport injuries?
Millions of people worldwide play sports on a regular basis. While sports are a great way to get physical activity and maintain an active, healthy lifestyle, unfortunately even the most casual engagement in a sports game can lead to injury, regardless of your skill, age, or experience. Apart from a severe or life threatening injury that requires immediate or acute care, there are a variety of common injuries that many who play sports may experience at one point or another in their lifetime.
The first most common sports injuries are sprains and strains. A sprain is an injury to a ligament, which are the bands that connect our bones to our joints. A strain, on the other hand, is an injury to the fiber in our muscles or tendons, and are sometimes called "pulled muscles". Both strains and sprains can cause swelling, bruising, and pain at the injury site, but the symptoms and treatments may vary. Sprains and strains are commonly experienced in the ankle, knee, groin or hamstring. Other common sports injuries include shin splints, which are usually related to running or high-impact sports, tennis elbow, or epicondylitis, and concussion, which is caused by impact to the head area.
Who should I see for a sports injury?
This will depend on the severity of your injury, as well as your level of experience in sports. Minor Emergency of Denton can assess a sports injury and refer you to a specialist if necessary. The physicians and licensed healthcare providers at Minor Emergency of Denton, work with athletes and sports related injuries and have onsite x-ray that allows us to easily determine the severity of the injury and treat it appropriately.
Often, sports injuries require targeted attention and care, as well as monitoring to see how they heal, and to minimize the risk of re-injury. At Minor Emergency Denton, our team of physicians and professionals can assess and treat sports injuries and can have you seen quickly so you can start feeling better as soon as possible.
What kind of doctor treats sports injuries?
At Minor Emergency Denton, our team of physicians and professionals can assess and treat sports injuries. Most family or general practice physicians should be able to do a basic assessment, and in some cases basic treatment, of most sports injuries such as the physicians and licensed healthcare providers at Minor Emergency of Denton. If not, they can refer you to a specialist for further treatment. Emergency room physicians and surgeons are also able to treat sports injuries, usually in an acute care setting when they are more serious.
When should I go to Urgent Care for my sports injury?
If your injury isn't life threatening or doesn't require immediate emergency medical attention, a visit to Minor Emergency of Denton is an excellent choice, as we can see you quickly and start your treatment as soon as possible.
In the case of a minor sports injury, many people may brush it off as being "not that bad", and ignore or wait until symptoms subside. While it's true that icing or using over the counter pain relief medication like Advil or Tylenol can be helpful, it's important to have a physician assess your injury as soon as possible regardless of the severity, or even if you start to feel better. It's important to rule out that a more serious problem isn't going on, or that the injury doesn't get worse, and that it heals properly. If you're not sure, come into Minor Emergency of Denton, and we'll provide quick, efficient service to determine the cause and type of your injury, so you can be back on track as soon as possible.
Additional Services you May Need