Primary Care Clinic in Denton, TX
If you are looking for a Primary Care Clinic in Denton, TX, Minor Emergency of Denton offers pediatric, adult care and treatment for minor injuries and illnesses. We are open 7 days a week & look forward to treating you, simply walk-in or

call us
.

We are conveniently located at

4400 Teasley Ln #200 Denton, TX 76210.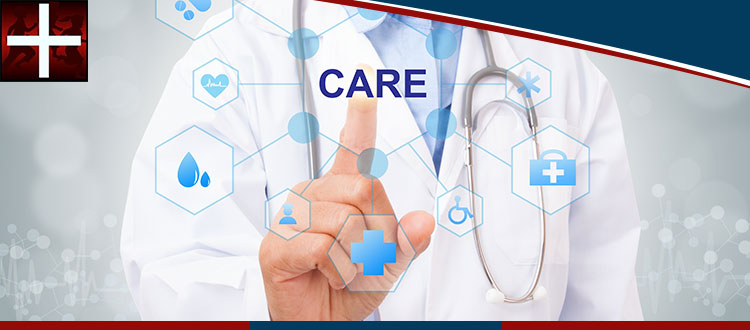 Minor Emergency of Denton wants to be your go-to family healthcare provider, and we'll be here for you when you need us. Come see us today for on-the-spot treatment or ongoing primary care service.
What does a primary care clinic do?
A primary care clinic provides all kinds of primary care services such as physical exams, treatment for common health conditions, ongoing chronic condition management, etc. At Minor Emergency of Denton, we're also a minor emergency clinic, so we can take on patients with non-life-threatening conditions on a walk-in basis. This means that you can come see us without making an appointment first, and you'll be able to get any of the following services:
Pediatric, adult, and geriatric urgent care
Treatment for minor illnesses and minor injuries, like strep throat or a minor fracture
X-rays for advanced diagnoses
Onsite laboratory tests, such as STD tests
Occupational medicine, such as employer drug screening
Any kind of physical exam, such as DOT physicals, school physicals, sports physicals, and annual physicals
Care for some chronic conditions like arthritis
Ongoing primary care from a primary care physician
And more
With our primary care clinic, you'll be able to get the same services your primary care physician provides, and more, all without the need for an appointment. Also, after your visit with us, we can easily network with your physician to provide him or her with any test or treatment results. Or if you don't have a physician you can see on an ongoing basis, we can provide one for you! We can do so much for you and your family, so reach out to us if you think you could benefit from our services.
Are primary care clinics open late and on weekends?
Generally, primary care clinics are open regular work days and regular work hours, but here at Minor Emergency of Denton, we're available 7 days a week with extended and weekend hours. This allows you to get any kind of primary care service just about whenever you or a loved one might need it, like after work or school or over the weekend. Also, most primary care clinics are appointment-based, whereas our clinic is walk-in-based, so you can just come by for immediate care.
Many of our patients also appreciate that we accept an office visit copay (OVC) rather than an ER or urgent care copay, which makes us a very affordable option for minor emergency and primary care.
Who is Dr. Blankenau MD?
Dr. Andrew J. Blankenau MD is our owner and the primary physician here at Minor Emergency of Denton. He is a fully capable primary care provider who attended the University of Nebraska College of Medicine, and has been practicing in the Denton area for more than 10 years now. The doctor can see you or anyone else in your family for any minor emergency and any of your primary care needs. And if you like, you can make him your new primary care physician and see him on an ongoing basis!
Where is your primary care clinic in Denton TX?/
Minor Emergency of Denton is located over at 4400 Teasley Ln., Ste. 200, Denton, TX 76210, close to the Walgreens Shopping center on the corner of Hickory Creek Road and Teasley Lane. We're open for you 7 days a week, and you don't have to make an appointment for service, as we accept walk-ins. If you need any kind of physical exam right away or any other primary care service, come see us today!