Flu Shot Cost in Denton TX
The flu is a severe illness that can be fatal, particularly for young children and older people. However, you can protect yourself by getting a flu vaccination that is available for free or at a cost depending on the immunization provider. It is always better to take the flu shot before you catch the flu. Dr. Andrew J. Blankenau, MD, and his team of medical experts at Minor Emergency of Denton are dedicated to providing you with the best possible care at an affordable cost. For more information, please contact us or simply walk in! We are conveniently located at 4400 Teasley Ln #200 Denton, TX 76210.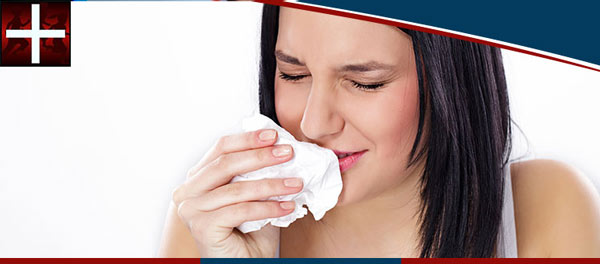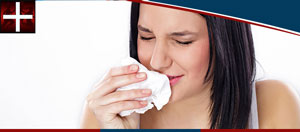 The flu shot is the best way to protect yourself and family from the flu! So, what information should you know about the flu vaccine? Flu shots protect against three or four strains of flu virus. Quadrivalent flu vaccines protect against two influenza A strains – H1N1 and H3N2 – and two influenza B strains. A new flu vaccine is made each year because the flu virus is constantly changing. For the 2018 to 2019 season, there will be a different strain of the H3N2 virus and a different strain of the influenza B virus.
When should you get a flu shot? It is unpredictable exactly when the flu season starts and ends, so it is recommended that people get their flu shot in the early fall. The flu virus typically peaks in January or February and it takes a person about two weeks to build up immunity against the flu after receiving the shot.
The biggest misconception about the flu vaccine is that it gives you the flu. According to the CDC, flu vaccines given with a needle are currently made in two ways: the vaccine is made either with a) flu vaccine viruses that have been 'inactivated' and are therefore not infectious, or b) with no flu vaccine viruses at all. The most common side effects from the flu shot are soreness, redness, tenderness or swelling where the shot was given. Low-grade fever, headache and muscle aches also may occur.
Minor Emergency of Denton offers the Quadrivalent flu virus for ages 4 and up. Most insurances pay 100% for the vaccine and we take care of the hassle of filing to your insurance. For patients who do not have insurance, we offer the flu vaccine at the low price of $45.
Minor Emergency of Denton also offers on-site company flu vaccines. That's right, we come to your business! It is a cost-effective way to make getting the flu shot easy and convenient for your employees. This helps your company face less risk in spreading the flu and save on employee sick days! To receive more information and set up your company on-site flu shots, call our office and ask for Denise or Shawn.
The flu virus claims lives every year, so protect yourself and come into Denton's #1 urgent care clinic TODAY to get your flu shot!