Allergy Testing and Treatment Specialist
Allergies can cause adverse reactions in your body to usually harmless things. Depending on the severity, mild to fatal symptoms can occur. To determine if you are allergic to a particular substance, an allergy specialist will conduct an allergy test. Minor Emergency of Denton provides allergy treatment for food allergies, respiratory allergies, drug allergies, and more. For more information, please contact us or simply walk in! We are conveniently located at 4400 Teasley Ln #200 Denton, TX 76210.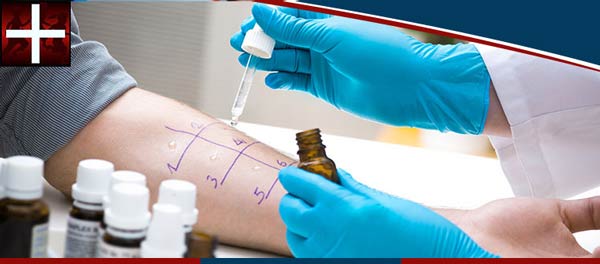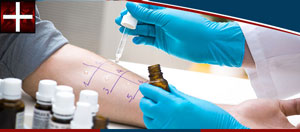 Table of Contents:
What types of allergies are there?
How do you treat allergies?
What is anaphylaxis? What can I do to prevent it?
Allergies can not only make a person miserable, if they are severe, they can lead to potentially life-threatening complications including anaphylaxis. At Minor Emergency of Denton, we are proud to offer families in our community effective allergy treatments. You deserve to be able to enjoy every day of the year without itchy eyes and a runny nose, hives, or more serious complications. Let our exceptional and compassionate doctors and staff help you find relief.
What types of allergies are there?

When we think of allergies, many of us may immediately conjure images of stuffy noses and red-rimmed eyes caused by pollen in the spring and summer. However, there are many different types of allergies and ways they can manifest within the body. Seasonal allergies are extremely common in children and adults, which can cause rhinitis and other associated symptoms. Food allergies to soy, wheat, shellfish, peanuts, and other foods can often cause itching of the throat, hives, and gastrointestinal distress when a person comes in contact with a food item they are allergic to. Drug allergies can be very serious and should be noted in your medical records, so your doctors know about them. Skin allergies can produce 2 main types of reactions, atopic dermatitis (also referred to as eczema) and urticaria (welts or hives). Some patients can also develop allergy-induced asthma that can make it difficult to breathe. Every type of allergy can induce a reaction ranging from mild to severe, depending on each person's unique body.
How do you treat allergies?

Your allergy treatment plan will depend on a variety of factors including the type of allergy being addressed and how your body reacts to it. Allergy testing can provide you deeper insight into the specific substances you are allergic to and how severe your condition is. For some allergies, avoidance is the best treatment option. This is especially true for food allergens or substances that are easily excluded from your daily life. Immunotherapy may be an option for patients who want to improve their body's reaction to severe allergens. This type of treatment will include drops or injections of purified allergens administered over months or years to slowly improve your immune system's response to specific substances. The most common treatment method for mild or moderate allergies typically consists of over-the-counter anti-histamine medications and nasal sprays. For people who experience severe allergies, an emergency epinephrine pen can be carried for use when you accidently come in contact with an allergen that could induce an anaphylactic response.
What is anaphylaxis? What can I do to prevent it?

Anaphylaxis is a potentially life-threatening allergy response. Allergies to prescription medications, latex, insect stings, and certain foods are the most often associated with anaphylaxis. An anaphylactic reaction causes throat swelling and trouble breathing, low blood pressure, dizziness, rapid heartbeat, and potentially even cardiac arrest if left untreated. If you begin experiencing anaphylaxis, it is important to seek immediate medical attention or administer epinephrine. Anaphylaxis can occur immediately after exposure to an allergen, but a biphasic reaction (a second anaphylactic reaction) can occur as many as 12 hours after the initial reaction occurs, so it is important to be vigilant of any potential symptoms.

If you are interested in allergy treatment in the Denton, TX area, contact the doctors at Minor Emergency of Denton today, or simply walk in any day of the week without an appointment if you would like to speak to a physician.