Urgent Care Clinic Denton, TX
Urgent Care clinics offer prompt medical assistance for minor health problems that don't necessitate treatment in a hospital emergency department. Minor Emergency of Denton offers Urgent Care services such as treatment for allergies, illnesses, injuries, screenings, tests, and much more. If you are looking for a quality Urgent Care Clinic in Denton, TX then look no further, we are here to treat you. For more information, please contact us or simply walk in! We are conveniently located at 4400 Teasley Ln #200 Denton, TX 76210.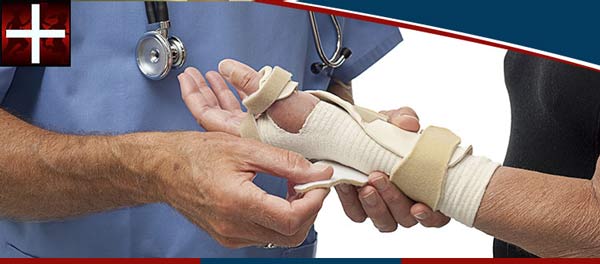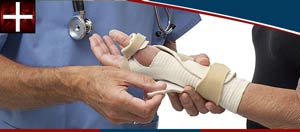 If you have a non life-threatening illness or injury and can't wait days for your primary care physician, then you need M.E.D.: Minor Emergency of Denton. Our state of the art urgent care center is open 7 days a week, and no appointment is ever required to see our doctors or access any of our services. Avoid the long and costly waits at a traditional hospital emergency room and be seen today by one of our doctors. Don't let a nagging injury worsen or allow a lingering cold to become worse. Receive a prompt diagnosis and high-quality care without incurring a massive medical bill.
Our urgent care center in Denton, TX is equipped with an advanced lab onsite allowing us to conduct many tests and screenings. In many cases, our walk-in urgent care center can provide you with the results in a single visit. Some of the tests and screenings we offer include:
• Flu
• Strep
• Mono
• TB
• Pregnancy
• Urinalysis
• Multipanel Drug Screening
• Alcohol Screenings
(Please note that the TB test does require a second visit so our doctors can read the results.)
Our doctors are also very experienced in administering medical physicals. They are often needed for new schools, camp, or as an employment requirement. Many parents come to our center with physical forms that have a deadline only days away. We'll fill out all paperwork after a thorough medical exam. There's no need for anyone to miss out on any activity. Employers, make sure potential new hires are physically fit for their position with a pre-employment physical. Visit our walk-in medical clinic today and talk to our staff about your concerns. We'll craft a customized physical that will ensure continued workplace safety.
Our doctors are also certified DOT Physical providers. Just walk into our urgent care center, and we can give you a thorough medical exam for your commercial driver's license or CDL. Our onsite lab can quickly process any required tests or screenings. This special license must be renewed once every two years. Don't miss work because your primary care doctor is unavailable. Employers, if your industry requires your workers to maintain CDL licenses, send them to our walk-in urgent care center with no appointment for renewals. We'll get them in and out as quick as possible and alert you if there are any problems.
Minor Emergency of Denton is open 7 days a week with extended hours for your convenience. We are open on Mon–Fri: 8am to 8pm. On the weekends, we are open on Sat: 10am to 5pm and Sun: 12pm to 5pm. Our walk-in urgent care center takes most major insurances.  Visit our insurance page to see the list of carriers we currently accept. Don't see your insurance company listed? Contact our friendly staff today, and we'll research your options. If you are uninsured, ask about our self-pay options. We look forward to serving you.
Insurance Information
Patient Services
Contact Us
Dr. Andrew J. Blankenau, MD