Occupational Medicine Doctor in Denton, TX
Here at Minor Emergency of Denton, our mission is to provide the highest quality urgent care services to you and your loved ones, without the high cost and hassle of an emergency room. Our team in Denton, TX is dedicated to your health and well-being, We want to ensure that your business and your employees get care that is accessible, affordable, and exceptional. For more information, please contact us or simply walk in! We are conveniently located at 4400 Teasley Ln #200 Denton, TX 76210.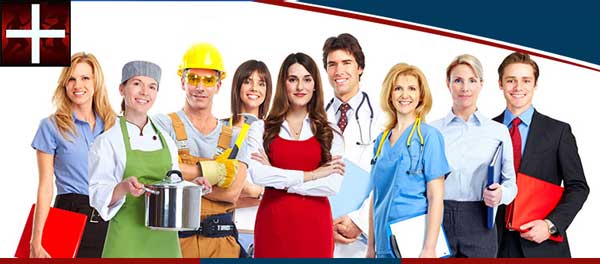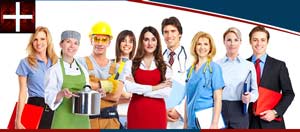 Table of Contents:
What is occupational medicine?
What does an occupational medicine doctor do?
What are the aims of occupational health services?
What occupational health services do you offer at Minor Emergency of Denton?
Work can be engaging, challenging, tiring and even frustrating, but it should never be dangerous. There are many safeguards put into place to ensure that the workplace is a low-risk environment where employees and workers can perform their duties without worrying about their health or safety. Regardless of all of the precautionary measures in practice, accidents and illnesses at the workplace are still bound to happen. When they do, it is essential to receive proper care in a timely manner. Occupational medicine focuses on the diagnosis, treatment and prevention of work-related injuries and illnesses. Doctors who practice in this specialty have an advanced skillset and knowledge that allows them to care for patients who have been injured or became ill in the workplace. They are the most qualified of any medical profession to help sick and injured workers return to their jobs at full health.
What is occupational medicine?

Occupational medicine is the medical specialty that focuses on diagnosing, treating and preventing work-related illnesses and injuries. These medical professionals enhance the health of workers through:

• Clinical care
• Prevention
• Disability management
• Research
• Education

They are the leading experts in the complexity of interrelated factors that affect health in the workplace, helping companies and organizations of all types ensure their employees are healthy and productive. This does not only impact the general wellness of the workplace: by ensuring that employees are in good health to perform their duties, occupational medicine stimulates the progression of the economy.
What does an occupational medicine doctor do?

An occupational medicine doctor helps to create a healthy workforce through preventive medicine, disability management, clinical care and education. To this end, an occupational medicine doctor typically:

• Ensures employees comply with health and safety regulations
• Reduces workplace hazards
• Performs ergonomic assessments to prevent injury and disability
• Determines an employee's physical and emotional fitness for work or ability to return to work by performing tests and examinations
• Provides medical care to employees who are injured
• Provides immunizations and other preventive health services
• Assesses health trends among a workforce by conducting epidemiological and statistical research
What are the aims of occupational health services?

Occupational health services aim to:

• Advise all workers on health and safety matters
• Coordinate interdepartmental health and safety activities
• Collect and analyze health and safety statistics
• Provide health and safety education and training
• Conduct research on special problems
• Attend health and safety committee meetings
• Resolve reported health and safety issues
• Ensure the implementation of corrective and preventive actions
What occupational health services do you offer at Minor Emergency of Denton?

At Minor Emergency of Denton, TX, we offer the following occupational health services:

• Physical Examinations
• DOT Medical Certification Examinations
• Federal and Non-Federal Drug and Alcohol Testing
• X-Ray Services
• Body Fluid Exposure Testing, Monitoring and Treatment
• Treatment of workplace injuries
• Worker's Compensation claims

If you require any of these services, call our clinic today to book an appointment. We work with both employees and employers.

If you are an employee that has been injured in the workplace, or if you have employees that require occupational health services, come to Minor Emergency of Denton, TX. Our kind and compassionate professionals are experienced in occupational health and can help you and your employees recover from an injury or illness, receive an examination, or file a claim. Call us today at (940) 382-9898 to book an appointment, or visit our clinic conveniently located at 4400 Teasley Ln #200, Denton, TX 76210. Our office is open 7 days a week: Monday through Friday from 8 AM to 8 PM, Saturday from 10 AM to 5 PM, and Sunday from 12 PM to 5 PM. We serve patients from Denton TX, Corinth TX, Highland Village TX, Little Elm TX, Flower Mound TX, Lewisville TX, and Southlake TX. Looking forward to serve you!

Insurance Information
Patient Services
Contact Us
Dr. Andrew J. Blankenau, MD