Cuts & Scrapes Treatment Clinic Q & A
Cuts and scrapes occur when your skin is fractured or worn away by accident. This can happen as a consequence of a fall, hitting a hard object, or being cut by something sharp. Cuts and scrapes should be treated as soon as possible to avoid infection or scarring. If you need to see a doctor fast about a cut or a scrape, Dr. Andrew J. Blankenau, MD, and his team will happily see you for a walk-in appointment at Minor Emergency of Denton! For more information, please contact us or simply walk in! We are conveniently located at 4400 Teasley Ln #200 Denton, TX 76210.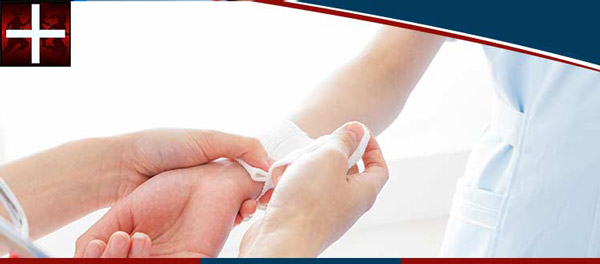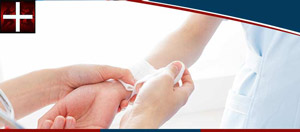 Table of Contents:
What's best for cuts and scrapes?
How do you treat a scrape burn?
Should I go to urgent care for an infected cut?
While not all cuts or scrapes require medical attention, some warrant the expert treatment of a board-certified physician! Whether the cut is deep, there is too much debris in the scrape, or there are signs of infection, it is always a good idea to see a doctor for proper treatment. Here at Minor Emergency of Denton, we would be happy to provide expert medical attention for any cut or scrape you experience!
What's best for cuts and scrapes?

If you have a cut or a scrape, the most important thing to do is to avoid infection by keeping it clean and free from debris. In order to do this safely, it is best to see a medical professional who can provide you with both expert treatment and informed instructions for how to care for your wound properly.

When you see a doctor for a cut or a scrape, they will typically start treatment by applying pressure on the wound to stop any bleeding and cleaning it with a disinfectant. If there is any sign that the cut or scrape is infected or that tetanus bacteria is present in the wound, they will also treat the injury with antibiotics or a tetanus shot. Finally, they will cover the wound with a bandage or dressing. After the wound is bandaged, your doctor will provide you with instructions on caring for the injury, including when you should replace or remove the dressing or bandage.

Here at Minor Emergency of Denton Urgent Care, our expert family medicine doctors have a wealth of knowledge and experience in treating cuts and scrapes of all shapes and sizes! Whether your cut or abrasion requires antibiotic treatment, a tetanus shot, bandaging, or stitching, we have the resources and the know-how to get the job done with both skill and efficiency.
How do you treat a scrape burn?

Scrape burns, also known as turf burns, are painful abrasions that occur when your skin slides or skids against a rough surface, causing the top layer of skin to scrape away in the injury site. Often rocks, dirt, and other debris can become embedded in the wound depending on what type of surface the injury occurred on. As such, the first thing involved with any treatment for a scrape burn, after stopping any bleeding, is usually to clean out the area with water and a disinfectant to remove any debris present in the wound. If there is any worry that the scrape burn is infected, the doctor will apply antibiotic ointment to the wound and even a tetanus shot, if necessary. The abrasion will then be covered with sterile gauze and dressing to protect the wound from any bacteria for infection prevention. Once the abrasion is covered, your doctor will let you know how and when to clean the wound, replace the bandage, and remove it.
Should I go to urgent care for an infected cut?

Sometimes a cut seems benign at first but flares up later with a vengeance. In such cases, the cut is probably infected, and you should see a doctor for treatment as soon as possible. An urgent care clinic is a great place to go to in such situations, as they are less expensive and more efficient than the emergency room when it comes to minor injuries. Of course, if the injury is critical or life-threatening, then you should go to the emergency room, hands down. We urge you to come to an urgent care clinic like ours at Minor Emergency of Denton if any of the following signs of infection accompany your cut:

• High fever
• Numbness, pain, redness, or swelling around the cut
• Pus seeping from the cut
• Red streaks that run from the cut toward the heart

We welcome you to Minor Emergency of Denton for a clinic specializing in the efficient and thorough treatment of any cut or scrape! For a walk-in appointment, you can see one of our expert physicians at 4400 Teasley Lane, Suite 100, in Denton, TX.