School & Sports Physicals in Denton, TX
Looking for a place to get your child's school and sports physicals done? Minor Emergency of Denton offers walk-in physicals which include blood pressure, pulse, vision, strength, and flexibility checkups. For more information, please contact us or simply walk in! We are conveniently located at 4400 Teasley Ln #200 Denton, TX 76210.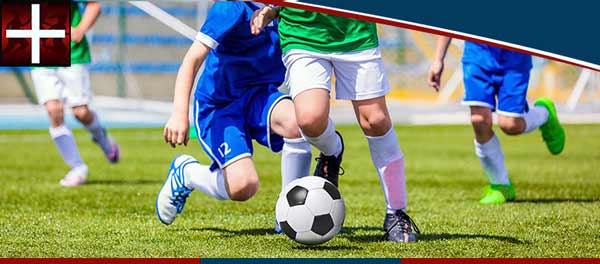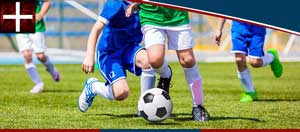 If your child is starting a new school or a new sports season, then they will definitely need a physical. These thorough medical exams are often a requirement for your child for either of these activities. Our board-certified doctors are on duty seven days a week, and no appointment is ever required for one of these exams. We have helped many parents in the Denton, TX area who have been surprised with physical forms due in only a few days. Simply bring in the required forms, and we can fill out every single page after your child's exam.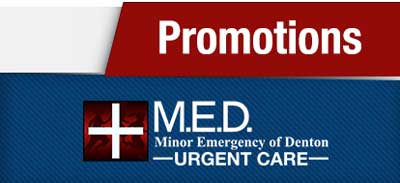 If your child is starting a new school, they will need updated vaccination records as part of their physical. If you've fallen behind on their immunization schedule or simply don't know what they may or may not need, we can help! Bring in your current immunization records, and we'll research the recommended vaccines your child needs. We carry the required vaccines in stock at our urgent care center and can get their immune system ready. At your request, we can forward vaccination information to your pediatrician, so they can update their records.
When your child participates in a sport or goes to a camp, a physical is vital. The adults in charge need to be fully informed if there are any health concerns with your child. This examination will not only ensure their safety but the safety of others who are participating. Many parents in the Denton, TX area have been surprised with forms that are due immediately. With our no appointment policy and extended weekday hours, we are the perfect choice. You can even visit our facility on the weekends. There's no need to take a valuable day off of work to make an inconvenient appointment slot. Come in today and get a physical for your child right away.
Our urgent care clinic is equipped with an onsite state of the art lab and digital x-ray. If your child's physical requires any blood work or drug screenings, they can be easily processed at our clinic instead of having to send you out to another facility for sample collection and testing. In many cases, any required simple blood work and screenings can be processed while you wait, meaning you'll leave with completed forms in a single visit. Our digital x-ray can check for any fractures if you are concerned about previous injuries. We can forward the results of any tests or x-ray images to your regular doctor upon request.
Minor Emergency of Denton is located at 4400 Teasley Ln #200, Denton, TX 76210. We are open:
• Monday–Friday: 8am to 8pm
• Saturday: 10am to 5pm
• Sunday: 12pm to 5pm
Our urgent care center takes most major insurances including Cigna, United Healthcare, Tricare, and Aetna. For a complete list of insurances we accept, please visit our insurance page. Don't see your insurance listed? Call our friendly staff today, and we'll research what your options are for your child. Are you currently uninsured? Ask about our affordable self-pay rates.
We look forward to serving you and helping your child get a physical.
Insurance Information
Patient Services
Contact Us
Dr. Andrew J. Blankenau, MD