Is Urgent Care the Same as a Walk-in Clinic?
Are you looking for urgent care clinic or a walk-in clinic? Contact Minor Emergency of Denton in Denton, TX. Our professionals are ready to help you. We are conveniently located at 4400 Teasley Ln #200 Denton, TX 76210. For more information, please call us or simply walk in!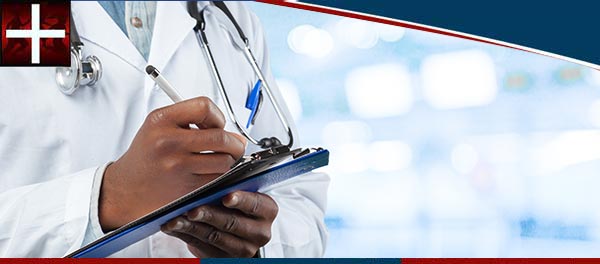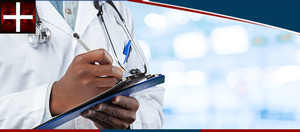 Table of Contents:
What is the difference between a walk-in clinic and urgent care?
What does Urgent Care treat?
What is considered a walk-in clinic?
What's more expensive urgent care or a walk-in clinic?
Urgent care centers are healthcare clinics that are specifically designed to provide medical care for non-emergency, non-life-threatening injuries or illnesses, such as minor cuts, sprains, influenza, UTIs, STD testing, and much more. Depending on the volume of patients on any given day, patients can receive almost immediate care. Even on busier than usual days at an urgent care clinic, the wait time is typically shorter than going to an emergency room or a primary care doctor's office. Although some services may require an appointment such as occupational health services or imaging tests, the majority of urgent care clinics are walk-in patients.
What is the difference between a walk-in clinic and urgent care?

Urgent care and walk-in clinics are similar in nature and address similar needs, so one would think they are one and the same.  However, these clinics are not synonymous and have considerable distinctions that set them apart.

Urgent care clinics are normally staffed with a medical doctor and other medical professionals including nurse practitioners, whereas walk-in clinics often have a physician assistant, nurse practitioner, or nurse operating the clinic but have a doctor-on-call.

Quite often, walk-in clinics are attached to another building, like a pharmacy or doctor's office. Urgent care clinics are mostly standalone buildings.

Urgent care centers are commonly open late into the evening and also on weekends, whereas walk-in clinics are usually open later than a family doctor's office but close in the early evening.
Because there is a doctor on-site at an urgent care clinic, more treatments and services are available than at a walk-in clinic.  

Finally, onsite labs and imaging services are almost always available at urgent care clinics so you can get your results sooner than walk-in clinics, where they need to send the requisitions to a lab or send you to another facility for your x-rays or CT scans.
What does Urgent Care treat?

Every urgent care is unique in its offerings from location and state. Each urgent care takes into consideration the needs of the community, the expertise of the medical providers, and the technology available at each site.

At Minor Emergency of Denton, we offer the following services and treatments:Covid-19 testing

– Sickness & injuries
– Occupational medicine
– Lab work
– STD testing
– DOT physicals
– sports physicals
– Flu shots
– UTI's
– GI disorders
– Acute pain
– Athlete's foot
– Chronic fatigue

This is just a small list of what we can treat at Minor Emergency of Denton.

If you are injured or ill, please do not hesitate to come to our urgent care clinic.

Please note, if you have a life-threatening illness or injury, call 911 or go to your nearest ER.
What is considered a walk-in clinic?

A walk-in clinic is a small medical facility that offers treatments for mild to moderate illnesses and injuries, and some even offer annual physicals and vaccinations depending on what the physician is offering. Walk-in clinics are offered on a first-come, first-served understanding. Generally, walk-in clinics have extended hours so it's more convenient for patients to see the doctor after their day at work. They are often open on holidays with reduced hours. Walk-in clinics can be more affordable than going to a conventional medical center such as a family doctor's office and considerably less expensive than a hospital emergency room when being treated for the same condition.
What's more expensive urgent care or a walk-in clinic?

Both walk-in clinics and urgent care centers are intended to provide affordable care to all patients.

The cost of a visit to one of these medical facilities is approximately the same. Again, this is dependent on location, what services are rendered and which conditions are mediated.

Minor Emergency of Denton is devoted to providing you with all of your urgent care needs. Our kind and caring medical professionals are skillful at treating a broad range of conditions and symptoms and can help get you on your path to restoration. Call us or simply walk into our clinic. We serve patients from Denton TX, Corinth TX, Highland Village TX, Little Elm TX, Flower Mound TX, Lewisville TX, and Southlake TX. We look forward to helping you!