What Is the Difference Between Urgent Care and a Walk-in Clinic? Q&A
Both walk-in clinics and urgent care facilities allow walk-in appointments, and neither provides to handle potentially fatal medical problems which makes them comparable in numerous ways. Are you looking for an urgent care clinic or a walk-in clinic? Contact Minor Emergency of Denton, TX, and get treated by our compassionate and dedicated professionals. For more information, please contact us or simply walk in! We are conveniently located at 4400 Teasley Ln #200 Denton, TX 76210.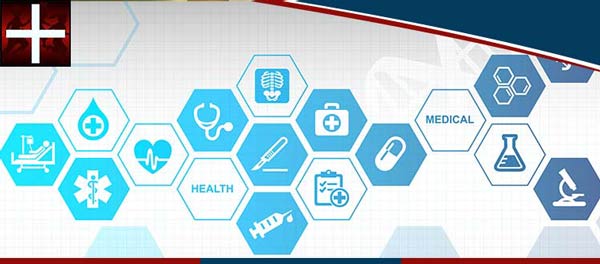 Table of Contents:
What is the purpose of a walk-in clinic?
What is the purpose of an urgent care clinic?
Is urgent care more convenient than the doctor or the ER?
What kind of clinic is Minor Emergency of Denton?
Urgent care clinics and walk-in clinics are often used to refer to the same type of medical facility. While both medical facilities have similar purposes and functions, there are some slight differences between the two. We'll go through some of those differences for you below!
What is the purpose of a walk-in clinic?

The purpose of a walk-in clinic is to share the load between emergency rooms and primary clinics so patients can receive the medical care they need when they need it. Walk-in clinics accept appointments on a walk-in basis like emergency rooms, but they are insufficiently equipped to provide adequate service to individuals experiencing life-threatening medical emergencies. Such medical concerns require the services of an emergency room.

In contrast, walk-in clinics are designed to provide medical care to individuals dealing with minor emergencies that are not considered life-threatening so that emergency rooms can focus on providing life-saving medical care to those who need it most. Primary care clinics do not often have same-day appointment slots available for such concerns, so walk-in clinics offer a hybrid solution between emergency rooms and primary care clinics.
What is the purpose of an urgent care clinic?

Urgent care clinics are designed for the same purpose as walk-in clinics but are typically able to provide a more extensive array of services than walk-in clinics. With that in mind, here are some of the services that urgent care clinics commonly provide:

• Allergy treatment
• Care and management of chronic injuries and conditions, such as asthma, diabetes, or arthritis
• COVID-19 testing
• Diagnostic services, such as X-ray imaging, blood testing, STD screening, and other types of laboratory tests
• Occupational medicine services, including employment physicals, workers compensation, and Department of Transportation (DOT) physicals
• Pediatric care, including well-child visits, sick-child visits, sports, and school physicals, and more
• Preventive medicine services, including immunizations and physical exams
• Sports injury care
• Treatment for minor injuries, like fractures, cuts, dislocations, sprains, and strains
• And more!
Is urgent care more convenient than the doctor or the ER?

Depending on your medical concern, urgent care is often a much more convenient option than your primary care doctor or emergency room. Since primary care clinics rarely accept same-day appointments, the emergency room may seem like your best option when you need urgent medical care for an illness or injury that is not life-threatening. However, emergency rooms have notoriously long wait times for medical concerns that are not life-threatening—as such, going to the emergency room for a minor emergency will likely result in much longer time spent in the waiting room than you would prefer.

In contrast, urgent care clinics can see patients much more efficiently–routinely in the order of each patient's arrival at the clinic–since they do not treat life-threatening cases. In such situations, urgent care clinics are more convenient than the emergency room or primary care clinic.
What kind of clinic is Minor Emergency of Denton?

Minor Emergency of Denton is an urgent care clinic that also offers primary care services. As such, we accept walk-in appointments for individuals needing same-day medical attention. At the same time, you can also make an appointment with one of our primary care doctors to establish an ongoing care plan with them and make them your main provider for all of your medical needs. In some ways, we offer the best of both worlds at Minor Emergency of Denton!

For more information about our services at Minor Emergency of Denton, please feel welcome to contact us, schedule an appointment through our website, or visit our clinic at 4400 Teasley Lane, Suite 200, in Denton, Texas, for a walk-in appointment! We serve patients from Denton TX, Corinth TX, Highland Village TX, Little Elm TX, Flower Mound TX, Lewisville TX, and Southlake TX.