Confidential STD Testing Questions and Answers
Minor Emergency of Denton provides confidential walk-in STD testing. Please call us for more information. We serve patients from Denton TX, Corinth TX, Highland Village TX, Little Elm TX, Flower Mound TX, Lewisville TX and Southlake TX.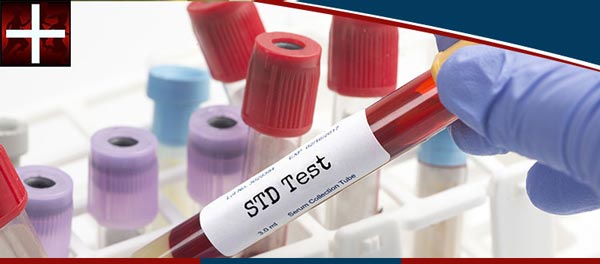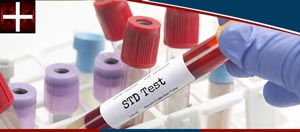 Table of Contents:
How do you test for STDs?
What STDs are included in a basic test?
How can I protect myself from STDs?
Sexually transmitted diseases can be serious if left undiagnosed or untreated. Too often, because of the social stigma that is often associated with STDs, people will forgo important testing in favor of staying comfortable. At Minor Emergency of Denton, we value and understand the importance of regular STD testing and we are proud to offer this necessary service for patients in Denton, TX at our convenient walk-in clinic.
How do you test for STDs?

At Minor Emergency of Denton, we provide convenient access to many laboratory testing services, including testing for STDs. A blood draw is the most common method of STD testing and provides the broadest range of results. A blood test is a simple procedure where your blood will be drawn through a needle. Blood is most often drawn from the arm at the crook of the elbow, though some patients may require a draw from their hands if they have particularly difficult to find veins in their arms. Urinalysis is also sometimes used as a method of STD screening, though it is less popular because it does not screen for as many potential diseases at the same time. It is important to undergo regular STD testing if you have multiple partners, or each time you become sexually active with a new partner. Many sexually transmitted diseases do not always exhibit outward symptoms, so a blood analysis is often the only way to confirm whether you have an STD.
What STDs are included in a basic test?

A blood panel at Minor Emergency of Denton will include testing for some of the most common and important sexually transmitted diseases. Testing for all STDs is important; a blood analysis will give you the broadest range of results with one procedure. We can screen for HIV, herpes, chlamydia, syphilis, gonorrhea, and hepatitis with one simple blood draw. When you entrust your STD testing to the doctors at our walk-in clinic, you can trust that you will receive compassionate care no matter what your results are in a confidential environment. Our doctors can help you understand your results and your treatment options if required, so you can feel confident in your plan following a positive result if necessary.
How can I protect myself from STDs?

Abstaining from sexual activity is the only way to completely protect yourself from the spread of STDs. If you are sexually active, using latex condoms is the best way to protect yourself from contracting STDs. When you become sexually active with a new partner, you should both undergo STD testing in order to ensure neither of you can contract an infection from the other person. The only time you should engage in unprotected sex is if you are sure you and your partner are committed to a monogamous relationship with only each other and if you were each tested for STDs at least 6 months ago and received a negative result. People who abuse drugs or alcohol are more likely to contract an STD because of impaired judgement or sharing of paraphernalia. If you have other questions about protecting yourself from STDs, your doctor at Minor Emergency of Denton can help you by providing the answers you need.

If you live in the Denton, TX area and require testing for sexually transmitted diseases, trust the experienced doctors at Minor Emergency of Denton. We proudly offer onsite STD testing at our convenient walk-in clinic, so you can receive the important results you need as quickly as possible.