Pregnancy Testing Clinic in Denton, TX
A pregnancy test can detect pregnancy by looking for hCG, a hormone produced during pregnancy, in a urine or blood sample. If you need a more reliable urine pregnancy test or blood test, Dr. Andrew J. Blankenau, MD, at Minor Emergency of Denton can deliver it in a secure and pleasant setting. For more information, please contact us or simply walk in! We are conveniently located at 4400 Teasley Ln #200 Denton, TX 76210.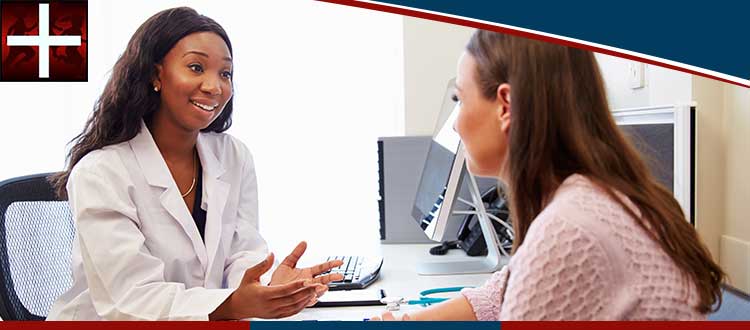 Table of Contents:
Where can I go to confirm pregnancy?
Can you go to a walk-in clinic for a pregnancy test?
How soon will a pregnancy test read positive?
Finding out you are pregnant can be just as scary an experience as it can be beautiful! Whether planned or not, bringing a new life into the world is a life-changing experience that requires a lot of time and energy out of the best of us. When getting a pregnancy test, a positive result can feel overwhelming, and it is good to have someone with you to help process your emotions and thoughts. At Minor Emergency of Denton, we completely understand the disorientation that can come with pregnancy, and we are happy to provide safe and reliable pregnancy testing right here at our clinic. Our medical professionals are well-equipped to provide both testing and guidance for how to proceed, given the results and your desires.
Where can I go to confirm pregnancy?

Although you can purchase a generally reliable home pregnancy test at any pharmacy, they can never guarantee a 100 percent accurate result. Moreover, when you take a home pregnancy test, you may be disappointed with the outcome without anyone to talk to. For these reasons, we highly recommend that you come to a medical clinic such as Minor Emergency of Denton for pregnancy testing! We can offer standard urine tests, or if you would like a more accurate test, we can provide blood tests, as well. Our medical professionals will also be able to provide support and advice for how best to proceed, given the test results. Minor Emergency of Denton is located at 4400 Teasley Ln #200 Denton, TX 76210.
Can you go to a walk-in clinic for a pregnancy test?

For sure! As long as the walk-in clinic has laboratory services, they can provide pregnancy testing. If you think you could be pregnant, it makes complete sense that you would want to get accurate results right away. As such, making an appointment with your primary care physician days or weeks in advance is not exactly an ideal situation for a pregnancy test. With a walk-in clinic, no prior appointment is necessary. You can just walk right in and let the receptionist know that you would like a pregnancy test, and a medical professional will see you promptly.
How soon will a pregnancy test read positive?

Within three to four days of implantation, pregnancy tests can read positive by detecting the human chorionic gonadotropin (HCG) hormone in your urine or blood. This hormone is produced by cells that surround a growing embryo. Once you have the actual test, the results should come within a couple of minutes.
 
There are a few different factors that determine whether a pregnancy test will read positive or not. If you have drunk a lot of water before taking the test, your HCG levels might become diluted, resulting in a negative result even if you are actually pregnant. Moreover, there are certain times in the day or during your menstrual cycle that you will be more likely to arrive at a positive result. With regard to your menstrual cycle, most positive pregnancy tests occur after a missed period. As such, we encourage you to be patient before getting a pregnancy test. As for the time of day, pregnancy tests often read positive when they are completed first thing in the morning.
 
If you think you might be pregnant and are looking for a safe and trustworthy clinic to get a pregnancy test, we welcome you to come to Minor Emergency of Denton! To book an appointment with us, you can do so through our website or by giving us a call. Our clinic is open 7 days a week. We serve patients from Denton TX, Corinth TX, Highland Village TX, Little Elm TX, Flower Mound TX, Lewisville TX, and Southlake TX.