Pediatric Urgent Care in Denton, TX
Visit Minor Emergency of Denton if you are looking for pediatric urgent care services such as illnesses, injuries, shots, and more. We are open 7 days a week & look forward to treating you. For more information, please contact us or simply walk in! We are conveniently located at 4400 Teasley Ln #200 Denton, TX 76210.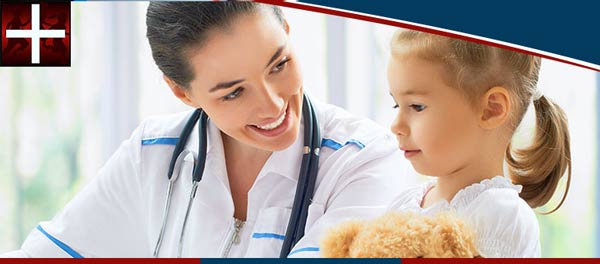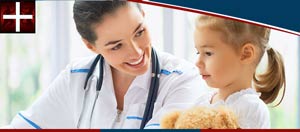 Has your child suffered a nonlife-threatening illness or injury? Waiting days for your pediatrician probably isn't practical, and a trip to the emergency room means long waits and expensive medical bills. When you need immediate pediatric care, visit Minor Emergency of Denton. Our board-certified physicians are available seven days a week to treat your children in our state of the art, kid-friendly medical facility. Our doctors have years of experience in diagnosing and treating children and will get you in and out as quick as possible. No appointment is ever needed to be seen by one of our doctors or access any of our services, so visit us when you need urgent care! We are open seven days a week with extended hours on weekdays. There's no need to take a valuable day off from work. Visit our urgent care center today!
Besides offering urgent pediatric care, we also have several everyday services that many parents in the area find to be extremely helpful. One service is our on-demand physicals. If your child is starting a new school or starting a new sports season, they are going to need a physical. It isn't uncommon for parents to be surprised with physical forms and then scramble trying to make an appointment with their regular doctor to get this exam in before the due date. Don't rearrange your schedule trying to make a doctor's visit. Stop by Minor Emergency of Denton today and get forms filled out after a thorough medical exam.No appointment is needed, and in most cases, you'll leave with completed forms ready to hand in.
Our walk-in medical clinic also has an onsite laboratory that can process many tests and screenings while you wait. Think your child is sick with the flu or strep throat? Get the answers you need today with one of our rapid tests at our facility. We can process it after a short wait and find out for sure why your child is sick. This vital information will speed up recovery by informing our doctors the best course of treatment to prescribe.No appointment is needed, and we can forward the results of any tests to your regular pediatrician upon request.
Minor Emergency of Denton is open Mon–Fri: 8am to 8pm, Sat: 10am to 5pm and Sun: 12pm to 5pm. We accept many major insurances including Aetna, Blue Cross Blue Shield, Medicare, United Healthcare, and Tricare. For an extensive list of insurances we take, please visit our insurance page.Are you uninsured? Call our friendly staff today and ask about our self-pay rates.
Our pediatric urgent care center is located at 4400 Teasley Ln #200 Denton, TX 76210 inside the Lexington Medical Park. There is plenty parking just outside of our building we share with several other great businesses.
We look forward to meeting you and helping your child feel better! Bring a sick or injured child in today, and we'll help them get back on a healthy path again!
Insurance Information
Patient Services
Contact Us
Dr. Andrew J. Blankenau, MD