Pediatric Pink Eye Treatment Questions and Answers
For pediatric pink eye treatment in Denton TX, come see us here at Minor Emergency of Denton. We can treat you effectively and immediately, with no appointment required. For more information, please

call us

or simply walk-in!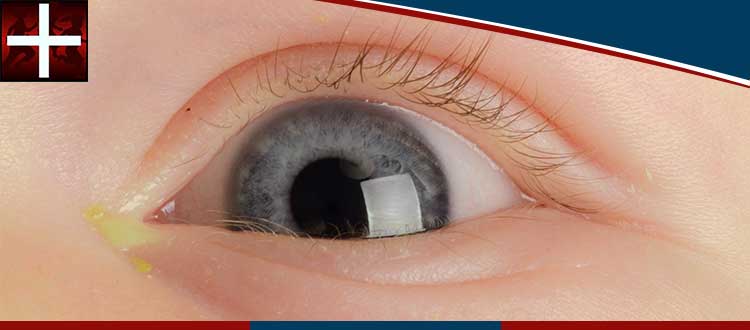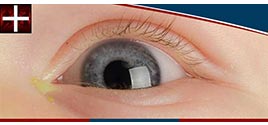 Pink eye can be frustrating to deal with, no matter if you are young or old. As such, if you or your child are dealing with pink eye, our medical doctors at Minor Emergency of Denton can provide excellent medical care to anyone dealing with a pink eye infection. We would be pleased to help you or your child see clearly and easily again! To give you a better idea about pediatric pink eye treatment, we have answered some commonly asked questions below.
How do you know if your child has pink eye?
Pink eye, also known as conjunctivitis, can occur due to an allergic reaction or a bacterial, viral, or fungal infection. As such, the symptoms of pink eye vary slightly according to the cause of pink eye in each case. Pink eye occurs when the conjunctiva, which comprises the white part of the eyes and the inner eyelid, becomes infected and experiences inflammation.
With that in mind, some common symptoms of pink eye include the following:
Clear and watery discharge (viral or fungal conjunctivitis)
Eye discomfort
Green, yellow, and thick, mucousy discharge (bacterial conjunctivitis)
Itchy and watery eyes (allergic conjunctivitis)
Sensitivity to bright light
Swollen eyelids
Whites of the eyes have a pink or reddish hue
Do I need to take my child to the doctor for pink eye?
While pink eye is not usually serious, it is still a good idea to take your child to the doctor if they show signs of pink eye. Many cases of pink eye will go away on their own; however, some pink eye infections, particularly bacterial conjunctivitis, require medical attention. When a bacterial infection causes pink eye, antibiotic treatment is often needed.
With that in mind, your child's doctor can let you know if your child's pink eye infection requires treatment or will go away on its own while also informing you on the safest and most effective at-home remedies for pink eye. You should also take your child to the doctor for pink eye if they are less than three months old.
When should I worry about my child's pink eye?
Since pink eye is a minor infection, you should not worry excessively if your child has pink eye. At the same time, it is important to keep an eye on their symptoms and provide any care they require. With that being said, some signs that your child's pink eye infection requires medical attention include the following:
Blurred vision that does not get better after discharge is cleared
Fever accompanying the infection
If your child has a weakened immune system due to a pre-existing medical condition
Increasing redness, swelling, and tenderness in and around the eye and eyelids
Significant pain and discomfort in and around the child's eye
Symptoms that do not improve within two to three days after treatment starts or within one week if left untreated
How long does pink eye last?
Mild cases of pink eye typically go away on their own within one to two weeks. In some cases, viral conjunctivitis can take three or more weeks to clear up completely. Mild bacterial conjunctivitis that does not require antibiotic treatment often improves within two to five days but may take up to two weeks to go away. When antibiotics are required for bacterial conjunctivitis, the medication must be taken for the prescription duration even after symptoms clear up.
For more information about pediatric pink eye treatment or an appointment with us at Minor Emergency of Denton, we welcome you to call us or visit our clinic at 4400 Teasley Lane, Suite 200, in Denton, TX, for a walk-in appointment. We serve patients from Denton TX, Corinth TX, Highland Village TX, Little Elm TX, Flower Mound TX, Lewisville TX, and Southlake TX. Looking forward to serve you!
Additional Services you May Need