Flu Shot Information
The influenza virus causes a contagious respiratory infection. It can cause sickness ranging from mild to severe. The easiest approach to combat flu is to get a flu vaccine every year. Continue reading to learn more about the flu shot at Minor Emergency of Denton and for information, call us. We are conveniently located at 4400 Teasley Lane, Suite 200, Denton, TX 76210. Walk-ins are welcome!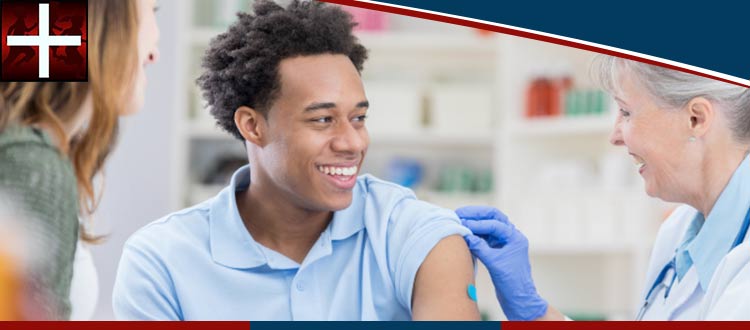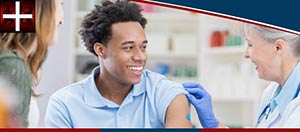 Why should you get a flu shot?
Not only does the CDC recommend the flu vaccine every year, but when you get a flu shot you reduce the risk of serious illness from the flu, including possible hospitalization. You also protect the people around you. Those who have chronic illnesses, young children and older adults are vulnerable and can have serious complications from the flu.
When is the best time to get a flu shot?
September and October are generally good months to get the flu shot. Ideally everyone should be vaccinated by the end of October.
How can I get a flu shot at Minor Emergency of Denton?
We are open 7 days a week and there is no appointment necessary. Pick a time that works best for you! Just walk in and one of our friendly staff members will be happy to help you!
How much does the flu shot cost at Minor Emergency of Denton?
We gladly file the flu shot to your insurance including Medicare Part B. There is no cost to you unless required by your insurance plan. For our self-pay patients, your only cost is $45.00.
What are the side effects of getting the flu shot?
Keep in mind that the flu shot does not give you the flu. You might experience some mild side effects which could include:
Soreness, redness and/or swelling from the vaccine.
Headache
Fever
Nausea
Muscle Aches
Who should NOT get the flu shot?
If you have an allergy to eggs, have had a severe reaction to the flu shot in the past, you should not get the flu shot. If you have a fever and/or are feeling sick and have an illness, you should wait until the illness passes before you get a flu shot.