Breath Alcohol Testing Q&A
The breath alcohol test determines the quantity of alcohol in the blood by analyzing exhaled air. Looking for an urgent care clinic near Denton, TX, that provides breath alcohol testing? Look no further than Minor Emergency of Denton! Our qualified doctor, Dr. Andrew J. Blankenau, MD, and his team provide affordable breath alcohol tests at our clinic. For more information, please contact us or simply walk in! We are conveniently located at 4400 Teasley Ln #200 Denton, TX 76210.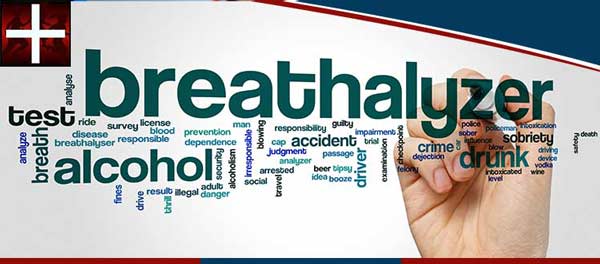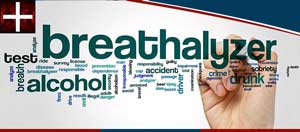 Table of Contents:
What is a positive breath alcohol test?
Can you fail a breathalyzer without drinking?
How does a breath test work?
Whether you are a worker who needs a pre-employment screening that involves breath alcohol testing or an employer who wants to ensure a sober working environment, an urgent care clinic like Minor Emergency of Denton can help with our excellent breath alcohol testing services. Our board-certified physicians and team of medical professionals can provide accurate breath alcohol readings to you and your workplace!
What is a positive breath alcohol test?

A positive breath alcohol test indicates that a person is legally intoxicated or impaired. A positive determination is made once an individual's blood alcohol concentration (BAC), which is the percentage of alcohol in your blood, reaches 0.08%. Once their BAC reaches that limit, it is illegal for that person to operate machineries such as a car, boat, or plane. While breath alcohol tests are predominately used by law enforcement, many employers also screen for alcohol abuse amongst employees using breath alcohol tests to ensure the ongoing safety and productivity in the workplace, often during pre-employment screenings or as a precautionary after a workplace accident has occurred.
Can you fail a breathalyzer without drinking?

There are instances where a person can fail a breath analyzer without drinking, in which there is a false-positive readout on the machine known commercially as a breathalyzer. One of the major causes of false-positive readouts on breathalyzer tests is a high acetone concentration in the breath. Breathalyzer machines often mistake acetone levels for alcohol levels. Acetone, a naturally occurring chemical used in nail polish remover, is produced when there is a high level of ketones in your blood, often present in individuals with hypoglycemia from conditions such as diabetes cardiac, kidney, or liver disease. Moreover, acetone can also be present in the breath of individuals who eat a low-carbohydrate diet, as such a diet focuses on increasing the level of ketones in your blood to promote fat burning.

Another cause of false-positive readouts on breathalyzer tests is a rare condition known as auto brewery syndrome, which is also referred to as gut fermentation syndrome and endogenous ethanol fermentation. When an individual has auto brewery syndrome, their body converts carbohydrates into alcohol, often making such individuals feel intoxicated without drinking any alcohol.

A breathalyzer can also deliver inaccurate results if it is not calibrated correctly or if the person taking the test consumed an alcohol drink less than 15 minutes before taking the test.

At Minor Emergency of Denton, we will take all of the above into account whenever we conduct a breath alcohol test.
How does a breath test work?

Practically speaking, when you take a breath alcohol test, you breathe into a tube that is connected to a breath analyzer machine which measures the amount of ethanol—the key ingredient in the alcohol we consume—present in your breath and then estimates your blood alcohol concentration based on how much ethanol the breath analyzer detects. After you breathe into the breath analyzer, a number will appear on the screen that shows your BAC.

The breath analyzer, or breathalyzer, can measure the amount of ethanol in your breath through negative and positive charged electrodes, known respectively as anodes and electrodes. When you breathe into the breathalyzer tube, the ethanol in your breath causes a reaction between the anode and electrode, which creates an electrical current that accurately corresponds to the ethanol concentration in your breath.

If you need an urgent care clinic in Denton, TX, that provides breath alcohol testing, we would be happy to help at Minor Emergency of Denton! Please feel free to contact us for more information or come to see us for a walk-in appointment at 4400 Teasley Lane, Suite 200, in Denton, Texas.