Abdominal Pain Treatment Clinic in Denton, TX
Abdominal pain can have a variety of causes. It might be caused by digestion, injury, infection, or illness and can be painful, but it should be treated with proper medication and care. Dr. Andrew J. Blankenau, MD, at Minor Emergency of Denton, offers effective treatments for abdominal pain. Walk-In today or contact us for more information. We are conveniently located at 4400 Teasley Ln #200 Denton, TX 76210.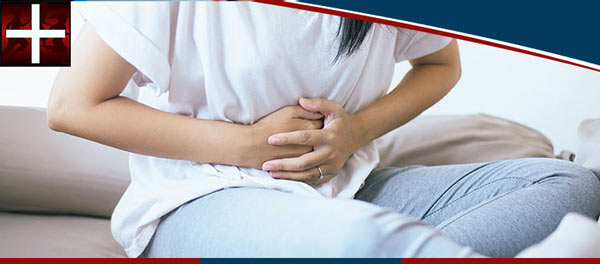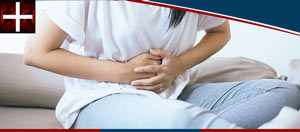 Table of Contents:
What is the cause of abdominal pain?
How long should abdominal pain last?
How do you know when abdominal pain is serious?
When abdominal pain hits, you might be wondering what you recently ate, or possibly thinking about what kind of mutiny is going inside to make you feel so awful, or maybe you are in too much pain to think about anything at all! Either way, abdominal pain can make you feel your body is turning outside out. If you are experiencing abdominal pain, we can help get to the bottom of it at Minor Emergency of Denton Urgent Care!
What is the cause of abdominal pain?

There are numerous potential causes that could be the culprit if you are experiencing abdominal pain, ranging from mild to concerning to life-threatening in severity to nothing to worry about at all! In addition to your abdomen muscles and other tissues, your abdomen consists of multiple organs, including all of your digestive organs, such as the gallbladder, liver, intestines, stomach, and pancreas, as well as your kidneys and spleen. The pain experienced could be sudden and acute or chronic and gradual. Depending on where the abdominal pain is experienced, how severe it is, what brings it on, and when it is experienced, the cause of your abdominal pain could be any of the following:

• Abdominal aortic aneurysm
• Abdominal hernia
• Abdominal muscle injury
• Appendicitis
• Bowel infarction
• Bowel obstruction
• Celiac disease or gluten sensitivity
• Constipation
• Endometriosis
• Food poisoning
• Gallstones or gallbladder inflammation
• Gastritis
• Gastroesophageal reflux disease (GERD)
• Ischemic bowel disease
• Indigestion
• Inflammatory bowel disease, including ulcerative colitis or Chron's disease
• Kidney stones
• Menstrual cramps
• Pancreatitis
• Peritonitis
• Pregnancy
• Serositis
• Stomach ulcers
• Vasculitis

Some of the above conditions require emergency room services, such as a bowel infarction, appendicitis, gallstones, kidney stones, or a ruptured abdominal aortic aneurysm. For most other causes of abdominal pain, our board-certified doctors at Minor Emergency of Denton can either provide treatment for you on the spot or refer you to a specialist for treatment.
How long should abdominal pain last?

If you have unexplained abdominal pain that lasts longer than one week, you should make an appointment to see your primary care provider or go to an urgent care clinic to see a doctor who can evaluate your symptoms, call for testing, make a diagnosis, and provide treatment. While one week is the general line in the sand for when you should see a doctor about average abdominal pain, that length of time does not apply to when the pain is severe and involves more serious symptoms.
How do you know when abdominal pain is serious?

While the majority of abdominal pain is not serious, it can be unbearable when it is! Signs that your abdominal pain is serious include the following:

• Difficulty breathing or shortness of breath
• High fever
• Pain that comes and goes in waves
• Persistent vomiting
• Severe pain that is localized or concentrated in one area
o Lower right of your abdomen could indicate appendicitis
o Upper right of your abdomen could indicate gallbladder stones or infection
o Lower left of your abdomen could indicate a colon infection, diverticulitis, or an ovarian cyst
• Unbearable pain or severe pain that lasts 24 hours or longer

If you are unsure whether you should go to the emergency room or an urgent care clinic for abdominal pain treatment, please feel free to contact us, and we will let you know where you can be served best!