What Is the Difference between Urgent Care and ER?
The distinction between emergency rooms and urgent care centers lies in the level of care they provide. Urgent care centers excel in treating non-life-threatening medical conditions, and they are often open outside regular business hours, accepting walk-in patients without delay. While emergency rooms are equipped to handle serious health issues such as heart attacks and other life-threatening situations. At Minor Emergency of Denton, Dr. Andrew J. Blankenau, MD, and his team of qualified doctors will provide you with the necessary treatment for your condition. For more information, please contact us or simply walk in! We are conveniently located at 4400 Teasley Ln #200 Denton, TX 76210.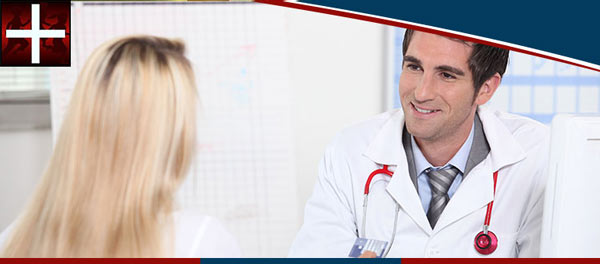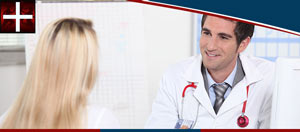 When you suffer an illness or injury, doesn't it always seem like it happens at the most inconvenient time? That's actually a bit of a trick question. It is never convenient to suffer an illness or injury. Whether you cut your finger while cooking, twisted your ankle on an icy sidewalk, or waking up to a child with a high fever, it will always throw your house and schedule in to disarray.
In the past, you could expect a trip to a hospital emergency room for treatment for severe illnesses and injuries as primary care doctors generally don't have same day availability. Or you could wait for days or even weeks for your regular doctor to be available. You now have a third choice between waiting and paying a high emergency room bill: Minor Emergency of Denton. Our state of the art urgent care center can effectively treat you for a variety of illnesses and injuries at a fraction of the cost compared to an emergency room. Our walk-in clinic requires no appointment, and you can visit us when you need immediate, urgent care in the Denton, TX area.
As per federal law, an emergency room must provide treatment to anyone who visits them regardless of their ability to pay for this care. This causes incredible strain to be placed on the resources available at an ER when patents can't pay for their care. The average cost of the top 10 reasons why people visit an emergency room is over $1,200. Recent studies show that nearly $18 billion could be saved every year if people used urgent care centers instead of visiting an emergency room when they suffered nonlife-threatening illness and injuries.
The majority of Americans in a recent survey say their primary care doctors do not have hours in the evening or at all on the weekends. People may think their only practical alternative is the ER. At Minor Emergency of Denton, we can easily handle medical issues such as strep throat, the flu, or stitches or even take x-rays to look for fractures. We serve to fill the gap between your primary care doctor and a local emergency room.
When to come to Minor Emergency of Denton instead of instead of an emergency room:
Minor Emergency of Denton
• Abdominal Pain
• Asthma
• Back Pain
• Bleeding from accidents, cuts, or falls
• Broken bones
• Ear pain
• Eye irritation
• Fever
• A migraine
• Minor Car Accidents
• Skin Rashes
• Sprains or strains
• STD tests or treatment
• A sore throat
• Urinary burning
• Vomiting, diarrhea, and dehydration
Emergency Room
• Amputations
• Breathing Obstruction
• Major Car Accidents
• Convulsions or seizures
• Difficulty breathing
• Drug overdose
• Knife or gunshot wound
• Loss of limb or severe broken bone
• Poisoning
• Pregnancy – severe abdominal pain
• Seizures/Convulsions
• Serious head, neck, or back injury
• Suspected Heart Attack or Stroke
In the last decade, someone's medical debt was the number one reason of bankruptcy if the United States. Your medical costs can be reduced if you visit Minor Emergency of Denton. The top 3 reason people visit the emergency rooms are sprains and strains, upper respiratory infections, and superficial cuts. These injuries and illnesses can easily be handled at our walk-in urgent care center. Come today and let us take care of you at a more affordable price without sacrificing high-quality care.
Minor Emergency of Denton's Urgent Care and Walk-in Clinic is located at 4400 Teasley Ln #200 Denton, TX 76210. We are near the Walgreens Shopping center on the corner of Hickory Creek Road and Teasley Lane.
We are open:
• Monday–Friday: 8am to 8pm
• Saturday: 10am to 5pm
• Sunday: 12pm to 5pm
Our center accepts most major insurances, and we have affordable self-pay rates if you are uninsured. Do you have questions about any of our services? Contact our friendly staff today. They will be more than happy to answer any of your questions.
We look forward to meeting you and helping you fight the flu!