Pediatric Walk-in Urgent Care Near Me Denton, TX
Minor Emergency of Denton is Located at 4400 Teasley Ln #200 Denton, Texas, 76210. We Provide Pediatric Walk-in Urgent Care Services. We are Open Mon–Fri: 8am to 8pm, Sat: 10am to 5pm, Sun: 12pm to 5pm. Our Extended Hours are to Make Sure You Get the Care You Need, When You Need It. Call Us For More Information or Simply Walk In!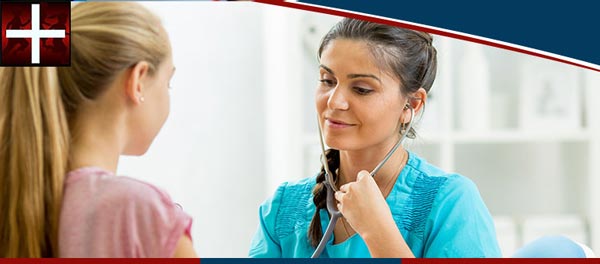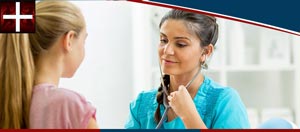 Table of Contents:
Why Choose Us
Pediatric Conditions We Treat
Pediatric Services We Provide
When to Take Your Child to the Emergency Room
It breaks your heart when your child comes to you in tears after falling. You feel just awful watching your child battle through unpleasant symptoms of an infection. The doctor's office is convenient, and the emergency room serves its purpose, but both have drawbacks. Minor Emergency of Denton, serving Denton, TX and the surrounding area, provides you with a solution for your child.
Why Choose Us

We treat children of all ages, whether they're only a few days old or a few days away from turning 18. We provide care to the child and a piece of mind to the parents.

Our families leave our office with a solution to their urgent medical needs, whether we're just closer or are open later than their regular doctor. Moreover, we give children care much quicker than they would receive at the ER.
Pediatric Conditions We Treat

We manage cold and flu symptoms. It's also possible for us to help your child if he or she has allergies, a headache, nausea, or vomiting. We can even provide intravenous fluid if he or she is suffering from dehydration. In cases where a bacterial infection is causing your child's symptoms, we can provide treatment to help the infection clear up.

Additionally, our pediatric walk-in urgent care helps children when they sustain an injury like a fall. If your child should happen to get bitten by an insect or stung by a bee, we can reduce swelling and discomfort as well as prevent infection. Ticks are a problem in Texas, especially "Lone Star" ticks. They carry can carry a disease that causes your child to have an allergic reaction to meat. In Texas, we also have deer ticks that carry Lyme disease. We can remove ticks completely to reduce your child's risk of a tick-borne illness.
Pediatric Services We Provide

At Minor Emergency of Denton, we assist children using medications to manage issues like diarrhea, headache, pain, and a sore throat. If we diagnose your daughter or son with a bacterial infection, our doctor prescribes an antibiotic to ward off the infection.

For breaks and fractures, we may cast the area or provide your child with an inflatable cast. Our office fits younger ones who have a strain or a sprain for a brace. We may supply a parent with advice on managing the child's pain. Additionally, our physician educates you on how to help the injury heal optimally.

When you bring your child in for an insect bite, we provide you with an ointment to minimize swelling and irritation. We do the same with bee stings. If your child has a reaction to a bee sting, we can supply you with a medication to stop the reaction. Our clinic takes care of lacerations by cleansing the area and applying a dressing. We treat burns as well.
When to Take Your Child to the Emergency Room

Our facility is equipped to handle urgent issues only, not serious emergencies. We advise you to take your child to the ER if he or she is experiencing the following:

– Uncontrollable bleeding
– Fainting
– Large cuts or lacerations
– Loss of consciousness
– Serious burn
– Break where the bone is exposed
– Seizure
– Change in vision
– Severe difficulty breathing
– Coughing or vomiting blood
– High fever
– Severe headache
– Sudden confusion
– Paralysis
– Severe chest pain
– Change in mental state

Schedule an appointment with Minor Emergency of Denton for pediatric injuries and illnesses by calling.