Pediatric Urgent Care Clinic in Denton, TX
Pediatrics is the medical care of children from infancy through adolescence. Pediatricians have special expertise in addressing children's behavioral difficulties, psychological concerns, and illnesses. Well-child check-ups, vaccines, and other services are all part of pediatric care. Visit Minor Emergency of Denton if you are looking for a pediatric care clinic, Dr. Andrew J. Blankenau, MD, offers pediatric services to children of all ages. We are open 7 days a week & look forward to treating you. For more information, please contact us or simply walk in! We are conveniently located at 4400 Teasley Ln #200 Denton, TX 76210.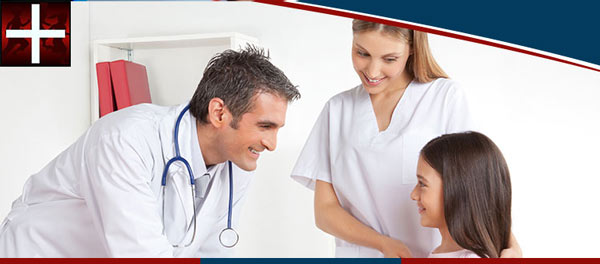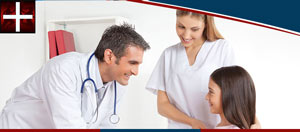 When the youngest members of your family suffer a nonlife-threatening illness or injury, waiting is not an option. It could be days before your primary care physician is available and a trip to the hospital emergency room often results in high medical bills after hours of waiting. Instead of high bills or risking further injury, visit the board-certified doctors at Minor Emergency of Denton. Our medical professionals have years of experience in urgent pediatric care. Our kid-friendly environment will put everyone in your family at ease, and we'll get your child back on a healthy path again quickly. Our state-of-the-art urgent care center is fully equipped to handle a variety of illnesses and injuries. No appointment is required to access our services or be seen by one of our fantastic doctors.
After a few days of your child sneezing and coughing, you may wonder if they have something more than just a cold. We have a state-of-the-art lab on site that allows us to test for the flu, strep throat, and other serious illnesses. In some cases, these tests can be processed while you wait. These tests allow you to leave with the answers you are looking for and gives our doctors the information they need to make a proper diagnosis.
Another service we offer at Minor Emergency of Denton is physicals. Your child will need a physical if they are moving to a new school district or want to participate in an afterschool sport. This thorough medical exam will screen your child for any medical concerns that could put their health and safety in jeopardy if they participate in a sports activity. Catching and identifying these now will help protect them. Just bring in the required paperwork, and our doctors will fill out all forms after a thorough medical exam. Since no appointment is needed, you can visit our facility with your child when it is convenient for you. Many parents from the Denton area have brought physical forms due only in a few days. Our quick turnaround time means we can get you in and out quickly without anyone missing any class time or any after-school games.
Has your child taken a bad fall? Not sure if they have broken a bone? Don't "walk it off" and get the answers you need at our urgent care center. We have a digital x-ray available seven days a week with no appointment required. We'll take images of the injured area and determine if there is a fracture, sprain, or strain. You'll be sent home with copies of the x-rays, and at your request, we can forward them to your primary care doctor.
Minor Emergency of Denton is open seven days a week with some days featuring extended hours. We accept most major insurances and have self-pay options available for the uninsured. Questions about our services or would you like us to look up your insurance to see what options you have? Contact our friendly staff today. We look forward to serving you!
Insurance Information
Patient Services
Contact Us
Dr. Andrew J. Blankenau, MD